Just before New Year's back in 2013, we visited the late Steve Irwin's Australia Zoo on a really, really hot day (so it was a bit of a struggle walking around all day). Having been to fair number of zoos, I found it to be somewhat overpriced and the Crocoseum show not quite what I had expected – I really wanted more Steve Irwin type madness, and not just a couple of crocodile feeds! 🙂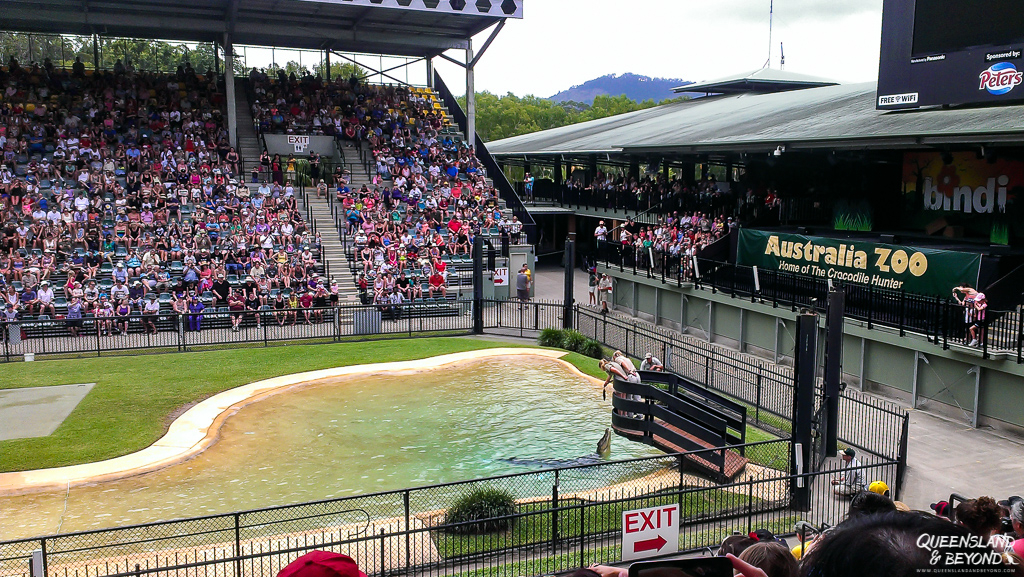 Still, it was fun to see the Irwin family perform a show, feed some kangas, pat a koala and probably best of all, see the recently born Tiger cubs!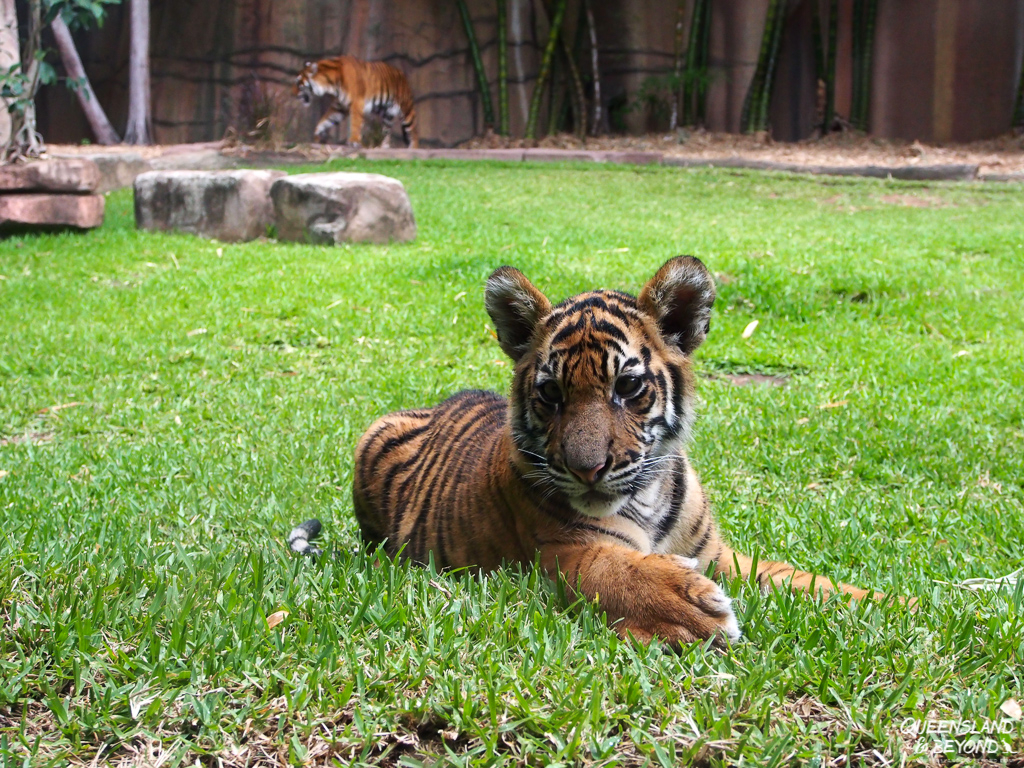 Australia Zoo obviously offers the usual Australian favourites, koalas, kangaroos, wombats but what seems to be really popular at zoos now is animal encounters.
My sister is a little mad about wombats so for Christmas we gave her a Wombat Encounter where she got to walk around the zoo with a leashed wombat! They looked so cute together… aw!
You have to book the animal encounters in advance, otherwise you'll be stuck with a certain date like we were… All worked out in the end, I just didn't realise how popular these encounters are and rang up two days prior and got in due to a cancellation.
The food at the zoo is pretty ho-hum, typical cafeteria junk food so bring your own if you're not into that. Also, make sure you see all the animal displays before 4 pm because the animals will be taken out of their enclosures and say Auf Wiedersehen then. You then get to look at empty nests… Spare yourself my disappointment.
So long!