Two months ago, we went down to Melbourne for Christmas and then joined some friends in Tasmania to spend a week in the teensy tiny settlement of Falmouth on Tassie's east coast.
---
A WEEK ON THE EAST COAST IN TASSIE
Falmouth has one road in, about fifty or so houses, many of them holiday rentals, and no shops. Needless to say that it is very quiet there – perfect after the crazy busy year I had.
Being directly on the coast, it's also got a lovely beach and river mouth with crystal clear water (though the water temperature was a bit too cold for me to go in… :).
Tassie in general is beautiful.
It's got to be one of my favourite places in Australia. It reminds me of home but I'm hard pressed to put my finger on what makes Tassie so European. Maybe it's all the apple trees. Maybe it's the clean, crisp air and cool days. Or maybe it's just the German bakery in Hobart, not that I went there on this last trip though.
EVANSDALE
One of the few times that I actually went anywhere on this sit-around-and-do-nothing holiday was on the first day. After an early start from Melbourne, we landed in Launceston around 7:30am and then went on to have a look around the sleepy village of Evansdale where the annual penny-farthing race takes place.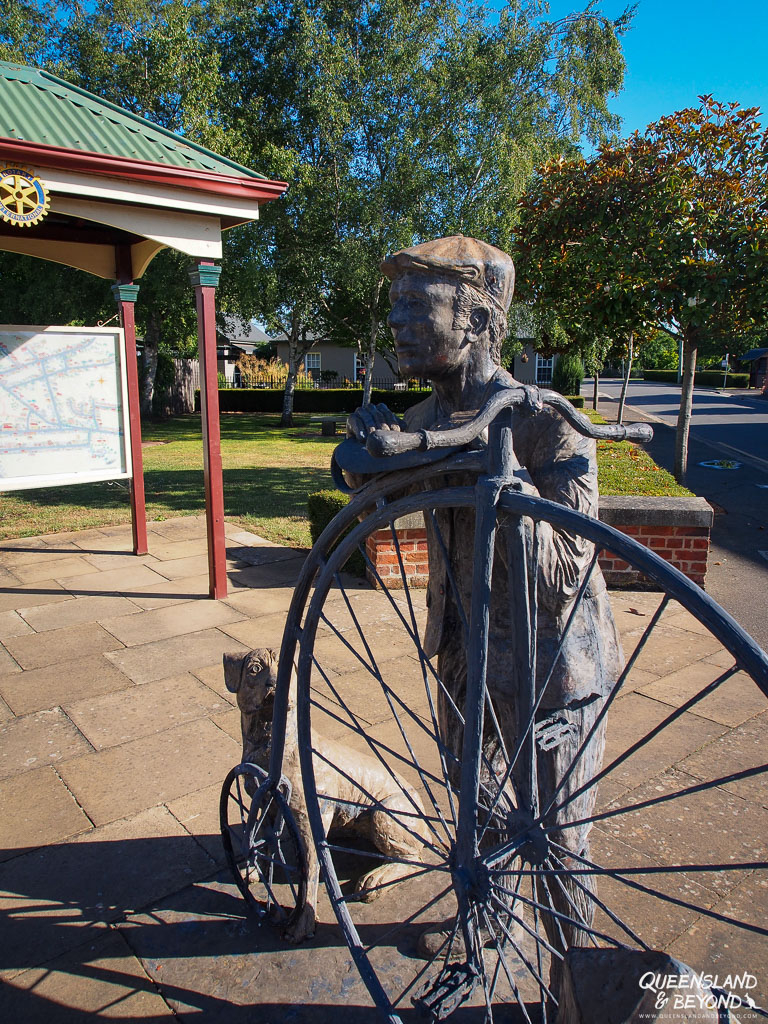 At close to 8am on a Tuesday morning, the main street in Evansdale is still very sleepy. Granted this was during the school holidays but I can't imagine that this village would be rocking at any other time (except perhaps during the famous bike race).
FALMOUTH
The holiday house in Falmouth had a large garden surrounding it and I found lots of creatures… though except for a few bunnies, none of which I managed to capture on camera, they weren't actually alive. They reminded me of my mum's garden and her little critters everywhere. 🙂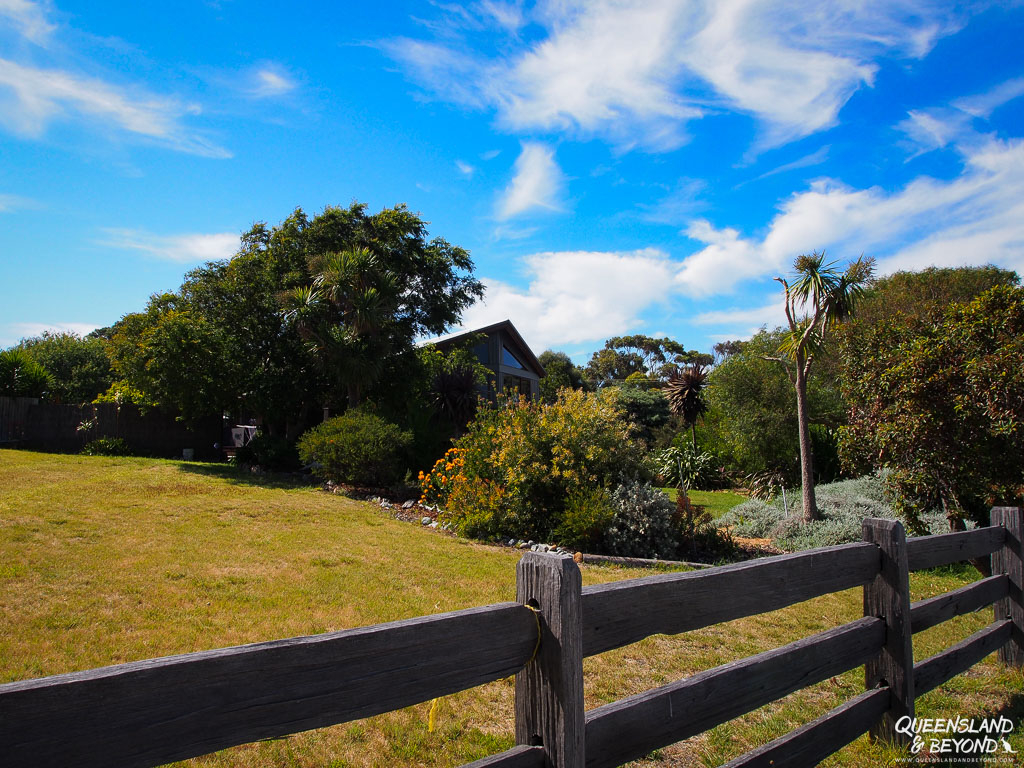 I can't say I went beach walking for hours but I did find some nice shells though I have a feeling that if I had gone looking for shells with my mum, we would have found a lot more… Something we used to do during summer holidays when I was growing up.
The only other outing I went on was to the Mount Elephant Pancake Barn – and they actually had gluten-free (buckwheat) crepes! Not expecting much, I was seriously excited to be able to eat something yummy and really enjoyed my sweet little treat.
The whole place is a tad run down but the service is good and they do have a great selection of pancakes and crepes! The husband had some crazy Volcanic Tandoori Chicken pancake concoction, which, whilst not making his eyes water, was spicy and flavoursome enough.
Since this was a 'relax-and-do-nothing' holiday, not much happened so here are just a few more shots from the beach and surrounding area.