On the way home from the Burrum Coast, we turned off the Bruce Highway for a detour through Wongi State Forest, another suggestion from our 4WD Treks Close to Brisbane book.
WONGI STATE FOREST
Wongi is Aboriginal, meaning 'deep water', and there certainly is a bit of water here, especially in the northern part of the drive. For fishing lovers, Lenthall Dam looked like a pleasant spot to fish and camp, and there are a few waterholes along the way. They've built concrete causeways though so no water splashing action (creek crossings are my absolute favourite when we go driving 🙂 ) but they're quite long so you get some good views down the waterways.
The drive itself is pleasant but not spectacular by any means, the view from Mt. Doongul is more or less non-existent (despite the book telling us that you can see the Fraser Coast from there… hm…), and there's free camping at Musket Flats, always a bonus in Queensland where you have to pay for camping literally everywhere. Maybe we should have come after heavy rain as the track looked like it would turn into a mud bath with a bit of water… that could have been some fun! 🙂
A QUICK VISIT TO MARYBOROUGH
From there, we had a quick look around Maryborough, which is way bigger than I expected and has got a historic precinct, the wharf district, that was surprisingly interesting. The Post Office building was built in 1866 and remains the oldest surviving post office in Queensland, pretty cool, huh?!
Not much was open given it was Sunday afternoon but oooh… and the ice cream… yum! The ice cream parlour was one of the few shops open, let's you try ice cream flavours to help you decide and what's more, most of them were gluten-free!!! My choice… passionfruit & mango sorbet and berry swirl, need I say more??! 🙂
And then I discovered Mary Poppins and much to my shame, found out that Mary Poppins' creator P.L. Travers was born in Maryborough in 1899!! Apparently this Mary Poppins' has only been there since 2005.
I had no idea but there she is… Mary Poppins.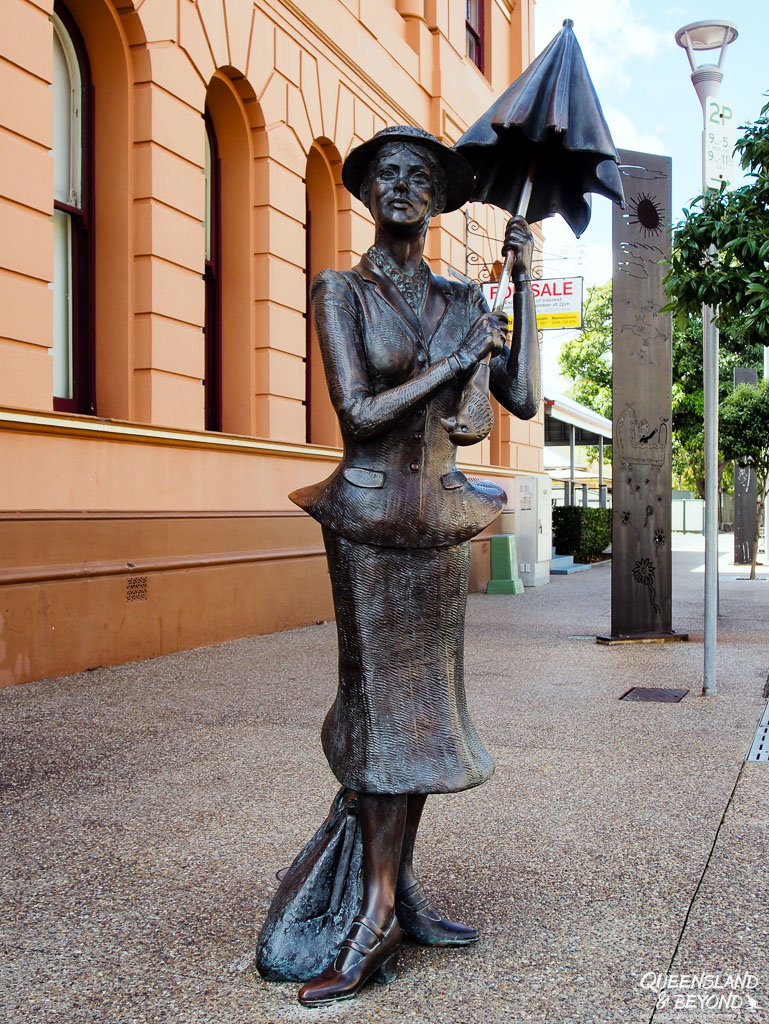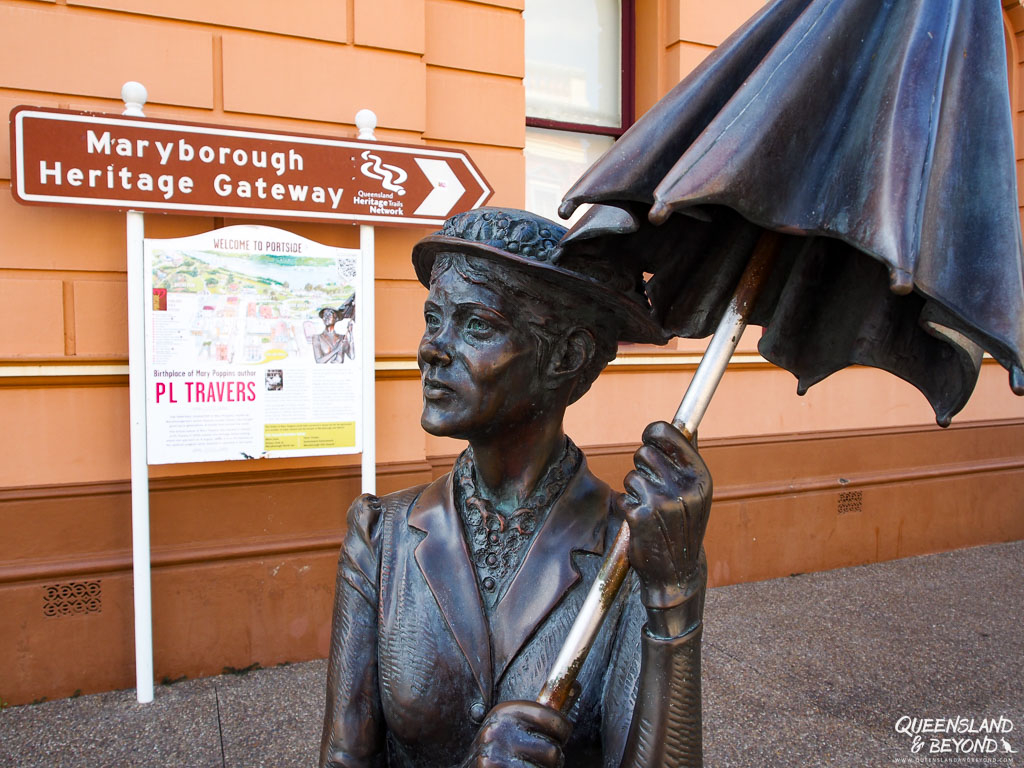 For more info on the historic precinct in Maryborough, check out Maryborough Portside.